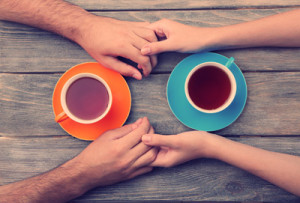 This Valentine's Day, we're looking at life insurance and asking the question – what's love got to do with it? Well, actually quite a lot, as it would seem.
As a form of managing your money, life insurance is really quite a selfless thing – after all, what you're paying for each month is the future comfort of your partner, family or friends. In fact, the only person that really has no chance of benefiting from your policy once you're gone is you. Now if this isn't motivated by love – or at least a strong sense of duty – then we don't know what is.
But aside from the whys and wherefores of choosing life insurance, love and relationships will in turn have quite a tangible effect on your policy. The premium you'll pay is calculated using a number of different factors, from your age, to your weight, to even your driving record – this last one is confirmed by a number of large insurers, although the process through which these details are collected isn't quite so clear. However, when gathering life insurance quotes online, you may also have noticed that you'll be asked your marital status. Whilst this might seem fairly inconsequential at first, this personal detail can actually have quite a strong bearing on the premium you'll end up paying. This is because of the simple fact that, on the whole, married people live longer.
The reasoning behind this is that married people enjoy better emotional health, take fewer risks with their health, and receive greater social and material support from their partner and wider family. Numerous studies have confirmed the effect married life can have on your health, and from a wider perspective, it's also been found that strong social relationships in general can increase your life expectancy. A great example of this is detailed in the following study.
The study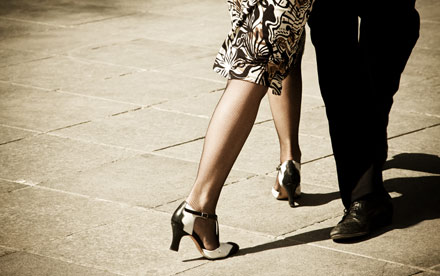 Published in 2010, a study conducted by academics from Brigham Young University, Utah, and the University of North Carolina analysed the effect of social relationships on the lifespan of individuals. Using an enormous amount of data – observations were taken from 148 studies conducted between 1900 and 2007 – they followed more than 308,000 people over the period of about 7 and a half years. These individuals were an average of 64 years old at the start of each study, and were predominantly of North American or European nationality.
Their findings were striking: it was observed that individuals with adequate social relationships, measured in both quality and quantity, have a 50% greater likelihood of survival compared to those with poor or insufficient relationships. What's more, this effect was found to have a comparable effect on longevity as quitting smoking. As a risk to health, it was found that having inadequate social relationships is a greater risk for mortality than even obesity. Read more about this study here.
Love is All You Need?
So there we have it. Now we're not suggesting you should take to the rooftops with your best rendition of "All You Need is Love", but hopefully you'll take this Valentine's Day to let that special someone in your life know how much they mean to you. And if all this talk of love and family has got you thinking about the future then maybe it's time to consider life insurance.

Get a quote online today from Best Price FS: it's simple, straightforward, and will save you money – we're always cheaper than comparison sites.
---